Report 7 February
By Trudy
Today, the LandRover needs a VINZ Vehicle Inspection New Zealand.
You can not just drive around with your temporarily imported car!
The inspection is going well, but there are problems with the position of the headlights: these are adjusted to drive on the right and you dazzle the oncoming traffic here in New Zealand because we drive here on the left.
This can only be remedied by placing new headlights.
So …… to a garage.
They order headlights for us, but that will take a while before they are there. That's why we first go to the airport. Steef and Greetje Reilingh arrive in Christchurch this afternoon. They are our support team in New Zealand.
We are glad that they are there.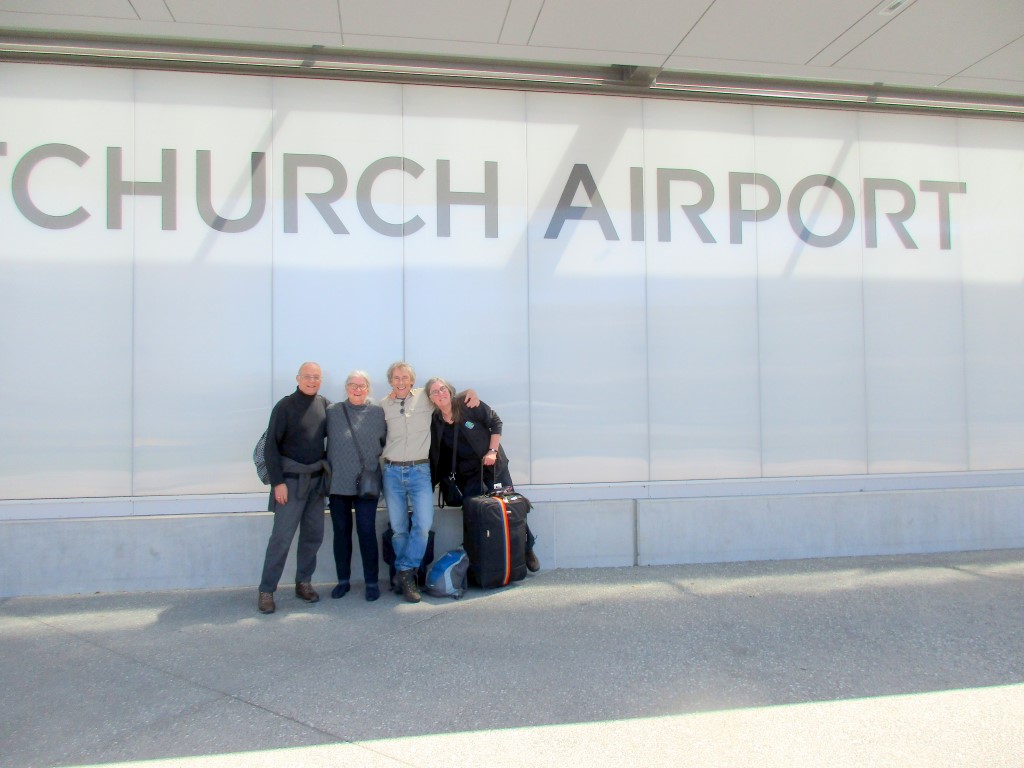 First we welcome them in our garden house at Kathryn Smith and then Dirk and Steef go to the garage to install the new headlights.
Steef and Dirk then go back to the inspection station with the new headlights.
The station is already closed so tomorrow morning they will try again.