Report May 17
By David and Rick
The new team – Rick and David – A fresh challenge and great adventure…………
The two of us receive the key of the responsibility for the back up Landover.
Dirk and Trudy to assess the new Team………….We are just proud.
In keeping with the established routine Dirk was in te proces of transfering our names onto the Landrover. However things didn't quiet work out…..
Some of the letters would not stick ……… possibly the labels where too old.
We breathed on them to soften the adhesive…… to little effect. Out came the hairdryer….. to better effect…. but still some letters would not adhere.
So using the next team names we cut out the missing letters and put them in place individually. Voila!
Finally on the way……..
What a pleasing coffee break!
An acquaintance of Dirk's, Maurice and Rosa, whom he met at the Perth Veterans Car Club, had invited us to visit him on our way North.
He had the most extraordinary collection of more than 17 vintage cars and carriage's. What a joy!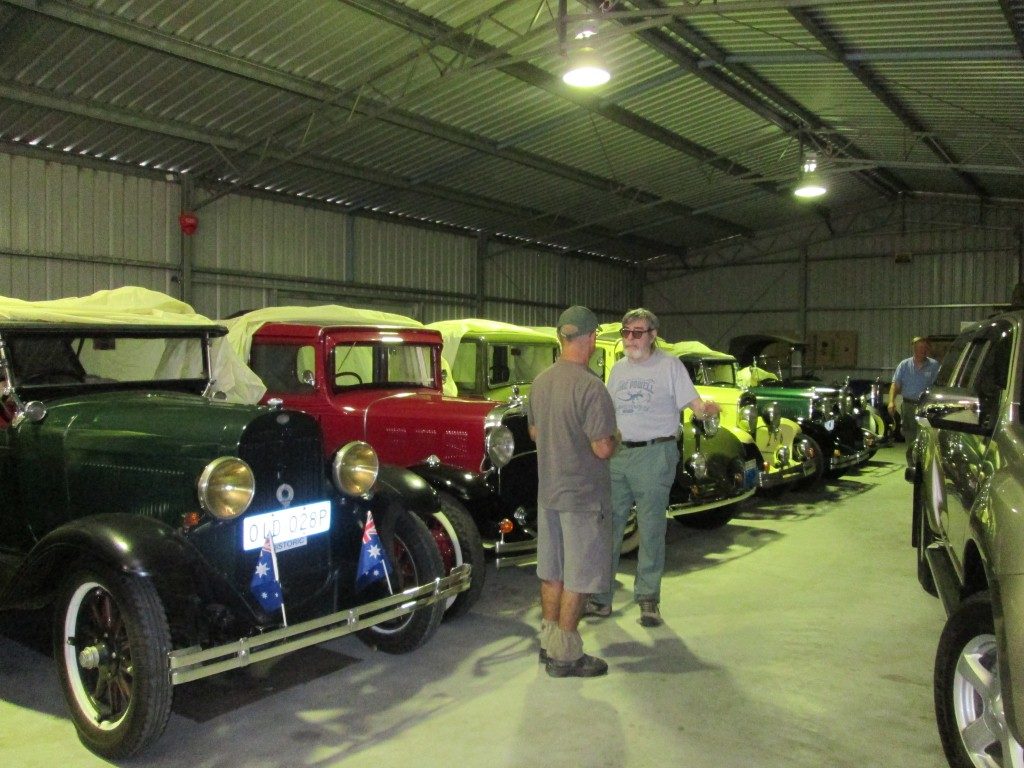 Maurice and Rosa place
Here Dirk and Trudy in one of their cars letting their imaginations wander.
Getting into the routines. One of the first things to do is seeing up the tent……. Not so quite as simple as you, nor we, might had thought.
Needless to say, dinner is a most important daily routine. Trudy fulfils her part in the event beautifully.