The day of patience, waiting and not succeeding
Today we'll leave Akaba by ferry to Nuweiba (Egypt). The first ferry is full, so we've wait three hours till the next ferry arrived.
Another three hours later thousands of man in long dresses and woman in burqa's have left the boat.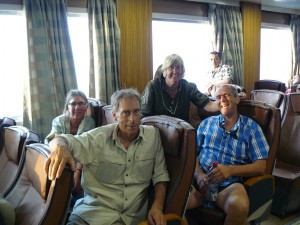 We may enter the ferry and we arrive in Nuweiba (Egypt) at 19.15.
Dirk and our guide Mohammed try to fix the permission for the cars to pass the customs.
Six hours later the authority's do'nt except the Carnet the Passage from the German Automobile Club.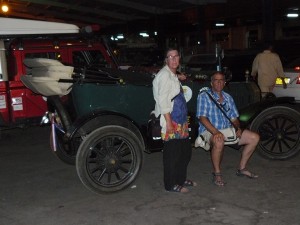 We are very angry and dissapointed and we left the cars on the terrain of the customs.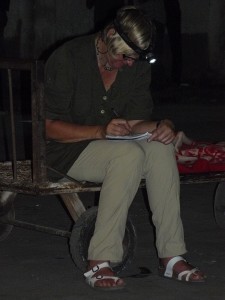 We will try tomorrow to pass the customs with the cars and otherwise we do'nt know…….