Newsletter Model T World Tour: April 2022.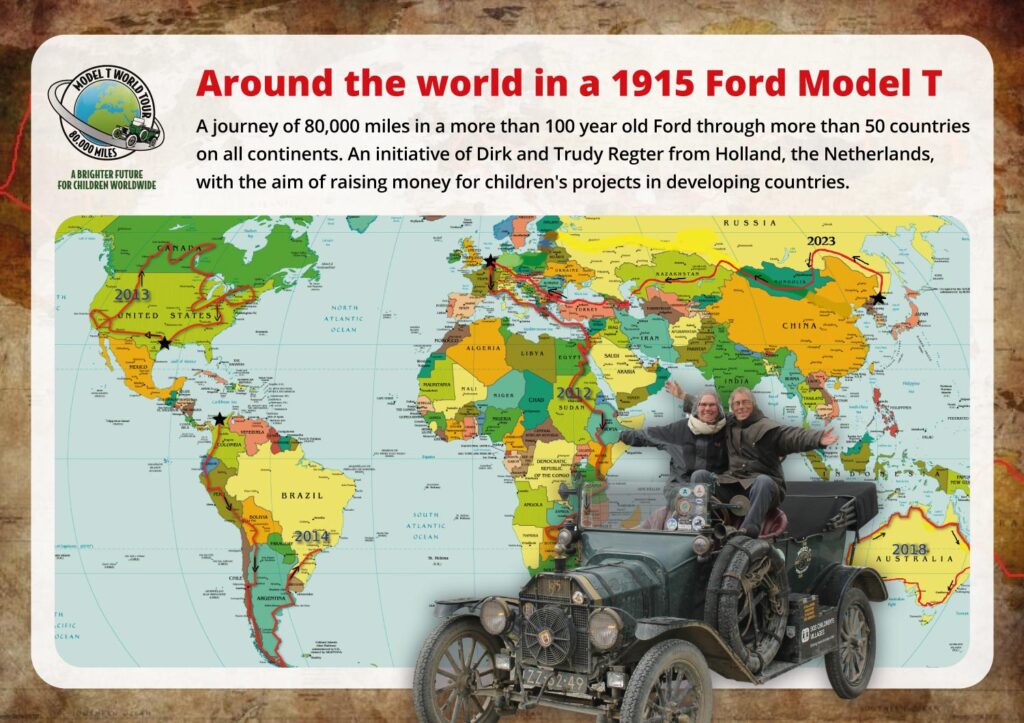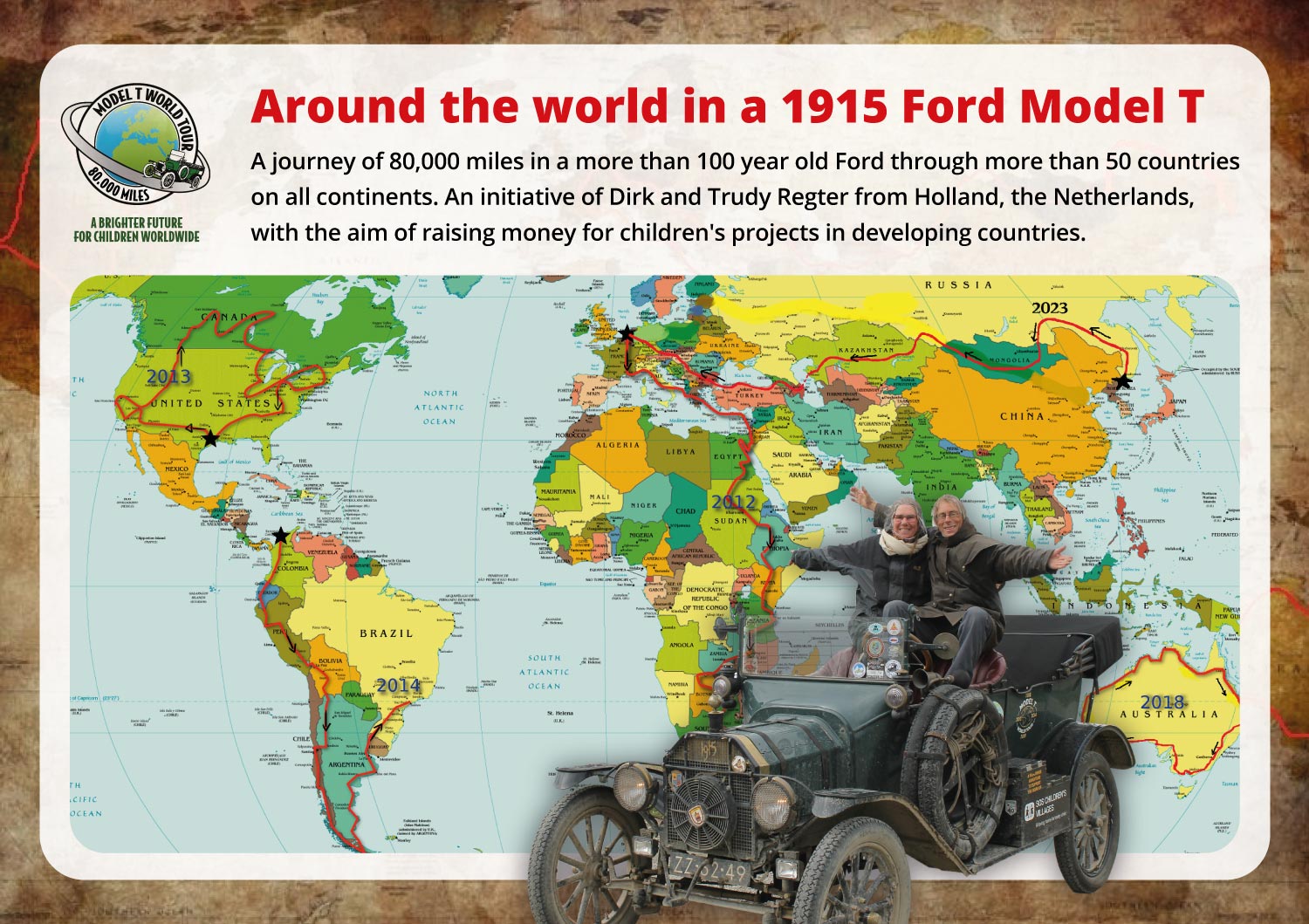 Dear friends of the Model T Worldtour.
Due to the Covid-19 pandemic, we unfortunately had to cancel our world trip after our Australian adventure. Because the pandemic is almost behind us, we have started preparing for the last part of our world trip. This part of approximately 13,000 miles starts in East Asia and takes us via Siberia, Mongolia, Kazakhstan and from there via the old Silk Road back to the Netherlands.
This last part of the world tour is also dominated by raising money for children's projects in developing countries.
We do this by selling the 13,000 miles to be driven.
You can buy miles for an amount of 3 USD. per mile with a minimum amount of 5 miles.
You can also buy an entire country or a part of a country.
The red line on the map below indicates the approximate route to be taken.
The red and white checkered line indicates the already sold miles with a current total of approximately 2000 miles. We still have 11,000 miles to sell, so grab your chance to support these children's projects and buy your miles.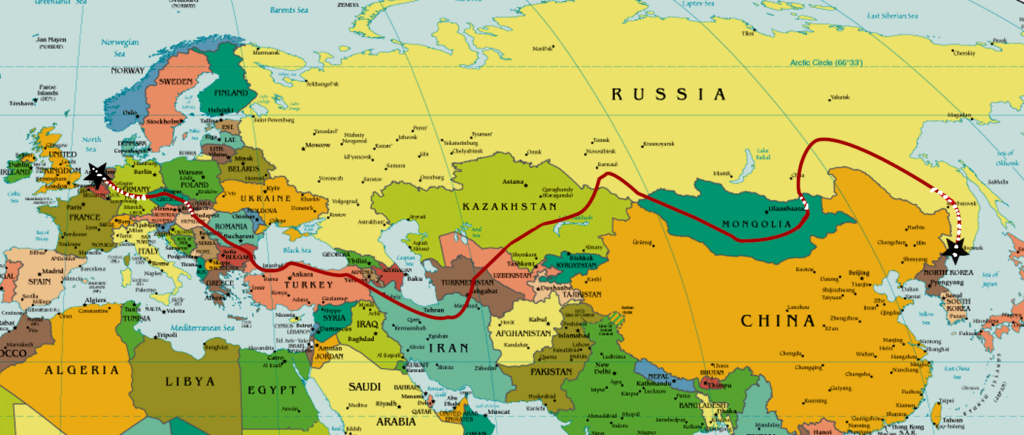 When you buy miles, you will receive a certificate acknowledging your participation and generosity, in your name with the purchased miles.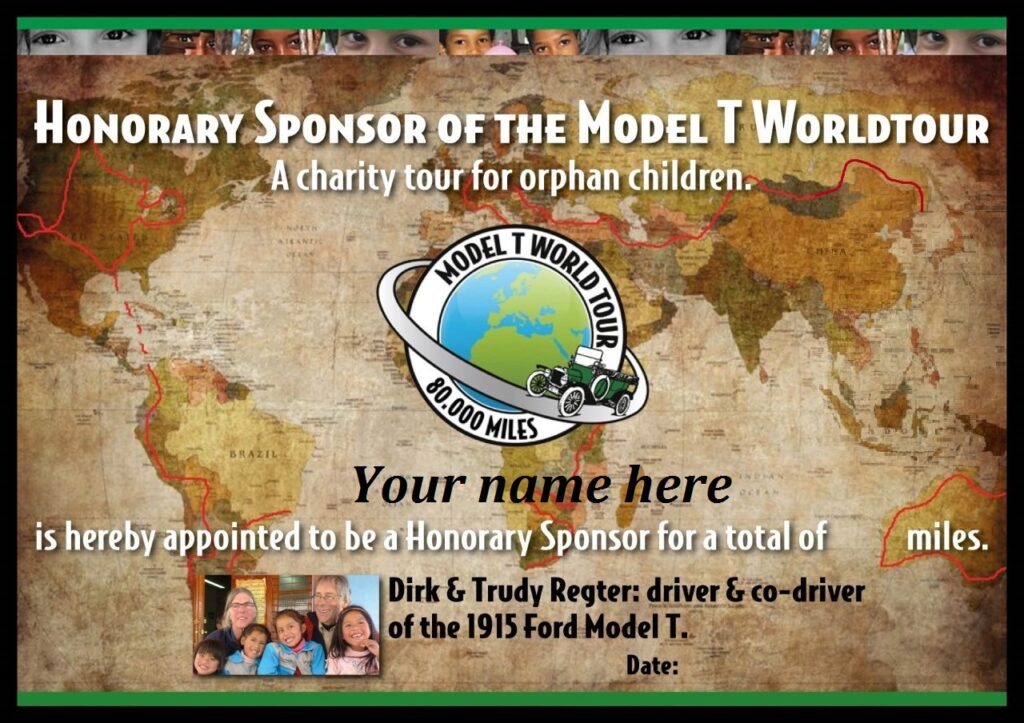 Visit our website: www.modeltworldtour.com and click on the button: "buy your miles".
Payment can be made using PayPal or Credit Card.
We thank you in advance for your contribution and will keep you updated on the preparations for this trip.
Trudy and Dirk Regter.