Verslag 27 november.
Edit by Dirk.
The End of the Model T Worldtour 2013
Vandaag eindigt dit deel van onze avontuurlijke reis in het afgelopen jaar door de Verenigde Staten en Canada.
Begonnen in Houston Texas op 14 mei.
Daarna in 182 dagen door 24 staten van de VS. en 4 provincies van Canada.
Een totale trip van ruim 27.000 km, met slechts één lekke band en een kapotte dynamo.
Proviciat voor onze trouwe T-Ford van bijna 100 jaar oud.
Gistermiddag vertrokken naar Nederland en vanmorgen aangekomen op Schiphol.
We bedanken iedereen die deze reis voor ons onvergetelijk heeft gemaakt en hopen dat u van onze verhalen op de website hebt genoten.
Volgend voorjaar, 2014, vervolgen we onze wereldreis in Midden Amerika, om vandaar uit door te reizen naar Zuid-Amerika.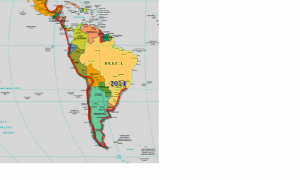 Ook deze reis zal weer te volgen zijn op onze website.
Tot dan.
Trudy & Dirk Regter.