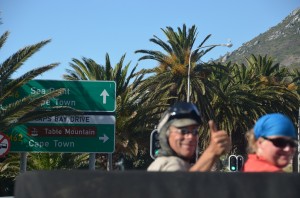 Ken and Sheila Burk, members of the Crankhandle Club are our guide today.
We follow them in their blue Deux Chevaux Citroën.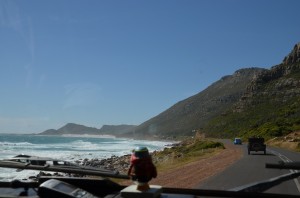 We drive from the campsite through the mountains to Cape Point, the most southern point of Cape of Good Hope.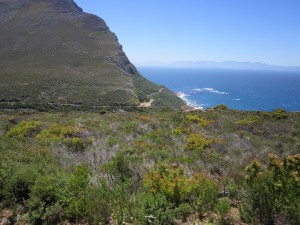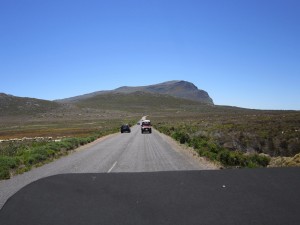 During this trip we see whales and containerships.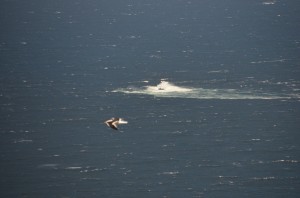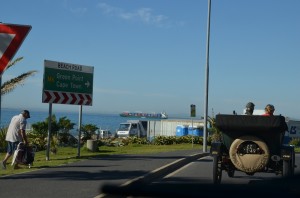 Dirk and Dirk-jan make a walk to Cape Point.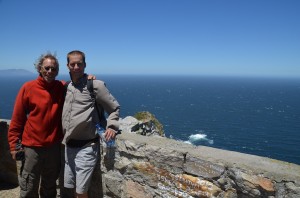 Now we get the last part of our trip toCape Town.
For the last time Inge as co-driver in the Model T.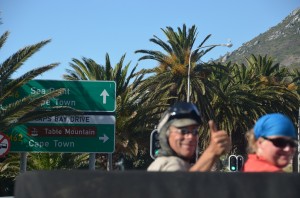 At 6 o clock PM we arrive at the weekend house of Louise and Greg, where we can stay the next days. Louise and Greg are members of the Crank handle Club inCape Town.
To morrow evening we have a meeting at their clubhouse.
Today we have driven 134 km.
Dirk