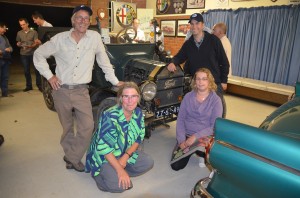 Today we have a day of rest.
Dirk-jan and Inge wants to visit theTableMountainand go by taxi to the centre ofCape Town.
Unfortunate there is too much wind and the entrance to the mountain is closed. The mountain is covert by a cloud cover.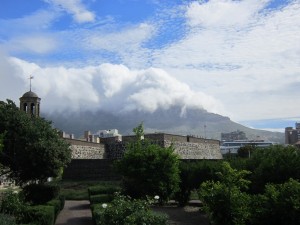 For the evening we are invited at a special club meeting of the Early Ford Car Club.
Dirk tells about our travel adventures.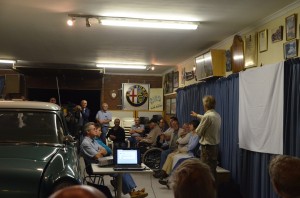 There is a lot of interest in the Model T and most of the people are wondering how it is possible that an old car like this can make such a journey.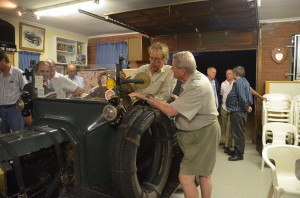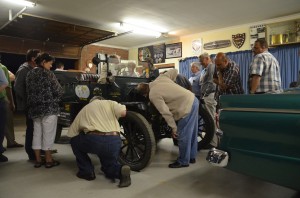 Dirk gets some presents of the chairman of the club; Malcolm Leech, under which some club caps and an emblem of the club.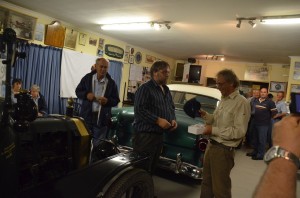 At the end of this pleasant evening the club wants to take a picture of the whole team including the club caps.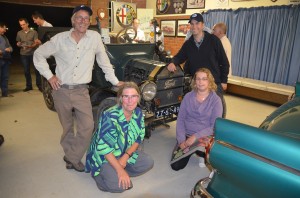 At our way back to the house of Greq and Louise, we visit the garage of Greq and Louise to see his oldtimers.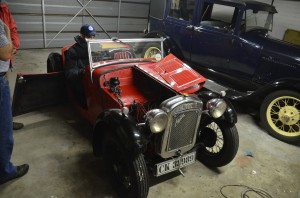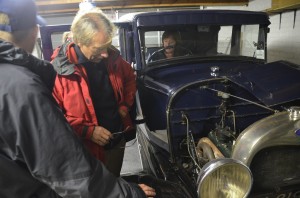 The Model A of Louise
After we arrived in our guesthouse we opened a bottle of champagne to celebrate our successful arrival inCape Town.
Tomorrow morning we will go to the harbour to put the cars into the container.
In the afternoon we go to the airport and fly via Munich to Holland.
Dirk