Tuesday October 16th
In the morning there is a beautiful sunset view above the lake.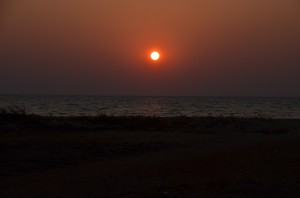 After packing and servicing the ModelT we take a fresh dive in the lake, a fisherman come abroad and shows us the fish he catched this morning. Chambo fish, seems to be very nice.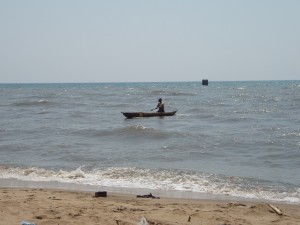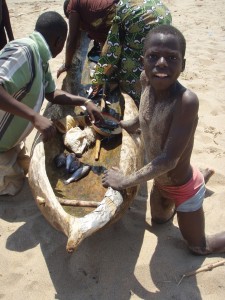 When we come back, a chichen jumped in the car, he wants to ride with us.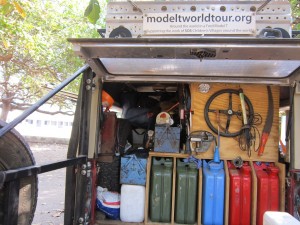 At 10 we go for the road, and say goodbeye to Bosko the guard.
We go for Rumphi today, about 200km. It's a hot day already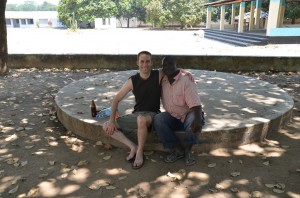 When you're hungry and want to buy a chicken on the road, its easy. See picture below.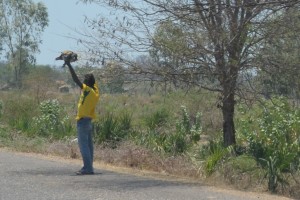 For the lunch we stop at a campsite, runned by a southAfrican, there also lives a Dutch guy and the give us a lot of good advices for the road and campsites in Malawi.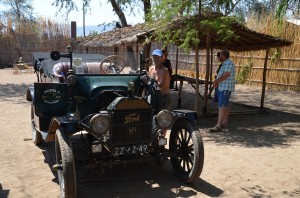 After the stop we enter the mountains, very steep. Because its very hot today the Ford is overheated and we decide to pick it behind the LandRover.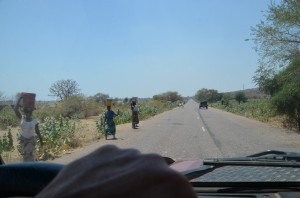 We go further and further in the mountains, and the view is very nice.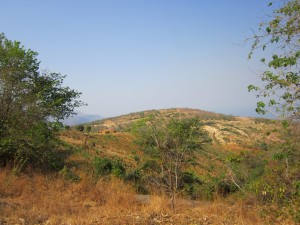 Monkeys are blocking the road here!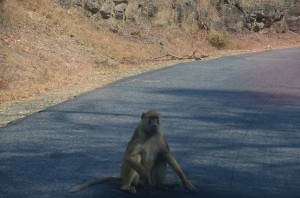 The Japanese built a very big bridge over a river on top of the mountains, a fisherman trows his net in the river.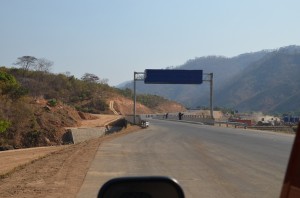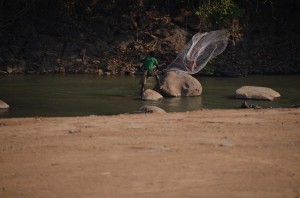 After towing the Ford for 90km we enter the campsite at 17.30 right before sundown. 18hr the tent stands and 18.15 it's very dark. Good job!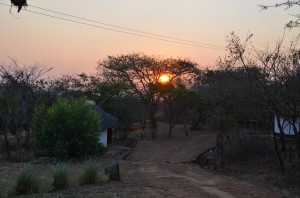 Today we have driven a 190km.
Tomorrow we go for Nkata Bay