Report March 13
By Trudy
After a delicious breakfast at Jim and Kaaren Smylie we go to the clubhouse of the Bay of Plenty Vintage Car Club for the "morning tea".
The Model T can now be admired.
From Mr. V.D Hoven we get the book he wrote about Rosie Sudiebaker.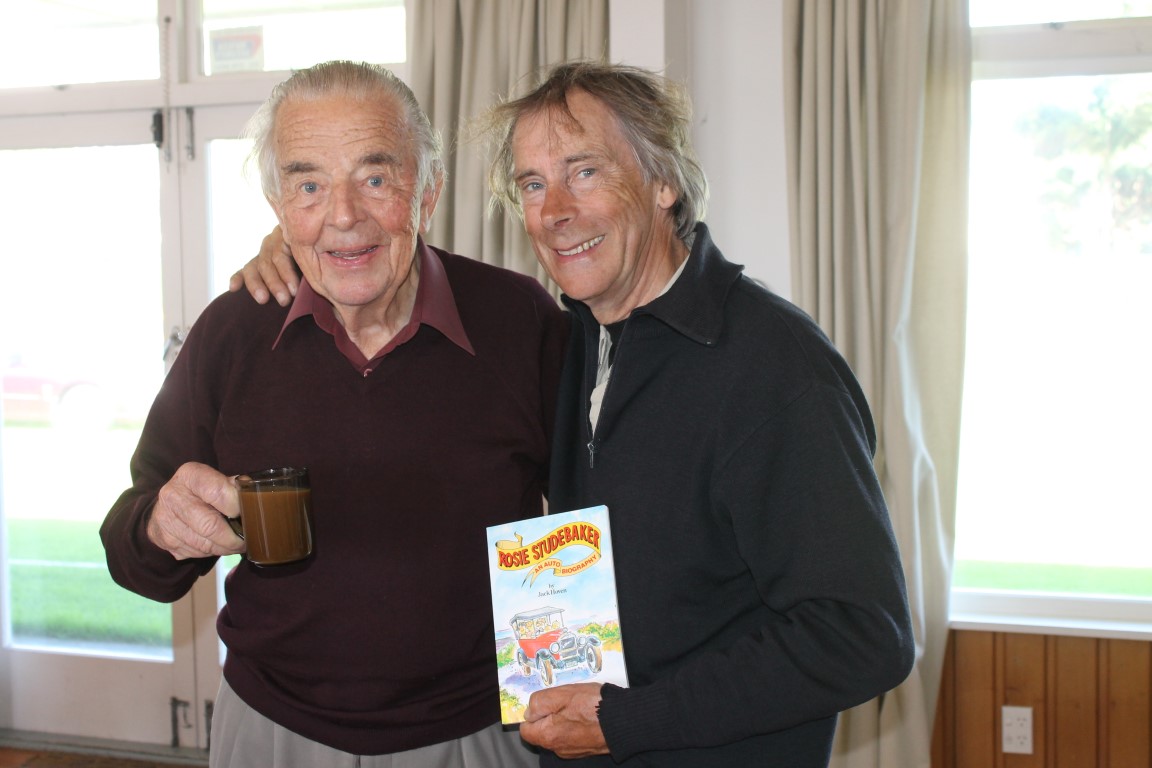 We say goodbye and head south along Lake Rotorua. We're lucky, it rained so hard yesterday and tonight that the clouds are empty and the sun is shining again.
The Buckley family invited us through friends in Edam and in the beginning of the afternoon we drive up their driveway. The grandchildren of Eddie and Suzanne are also there and I am enjoying myself with the children.
We look at the spot on the mountain where they are going to build a house. From this mountain you look at the Lake Taupo.
Dirk tells the story of Piggelmee to Millie. She listens but if she understands it !?
In the evening Eddie and Dirk view the route towards Auckland. He shows us a good route on quiet roads.