Saturday, august 25 2012,
We are still in Bahir Dar at lake Tana, the third largest lake ofAfrica. Today we are going to visit the church Ura Kidane Mehret on the peninsula Zegge, we go there by boat.
This church is 300 years old and is particularly well know for its paintings that depict the life of Mary and other Ethiopian saints.
UNESCO is trying to preserve the church and has build a new structure around it.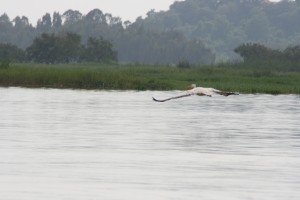 Casper & Arnaud