After our New Zealand and Australia adventure in 2018, our world tour has come to a standstill due to the Covid-19 pandemic. Because this pandemic is now behind us and travel through China is possible again, we plan to start the last leg of our world tour in the spring of 2024.
This leg starts in Beijing in China and from there we drive to Mongolia where we visit our two children's projects that have been realized with sponsorship money collected by us. We drive straight through the Gobi desert to the Russian Altay Mountains to go from there to Kazakhstan. From here we pick up the Old Silk Road which takes us to the Caspian Sea via Kyrgyzstan, Tajikistan and Uzbekistan.
We cross this sea to Azerbeidzjan and then drive back to the Netherlands via Georgia and Turkey.
This beautiful journey of more than 11,500 miles will be dedicated to raising money for our two children's projects in Mongolia.
To support us in the realization of this sponsor ride, we want to sell you the 11,500 miles to be driven.
You can buy miles for an amount of 3 USD. per mile with a minimum amount of 5 miles.
You can also buy an entire country or a part of a country.
The red line on the map below indicates the approximate route to be taken.
The red and white checkered line indicates the already sold miles with a current total of 2,625 miles. We still have 8,875 miles to sell, so grab your chance to support these children's projects and buy your miles.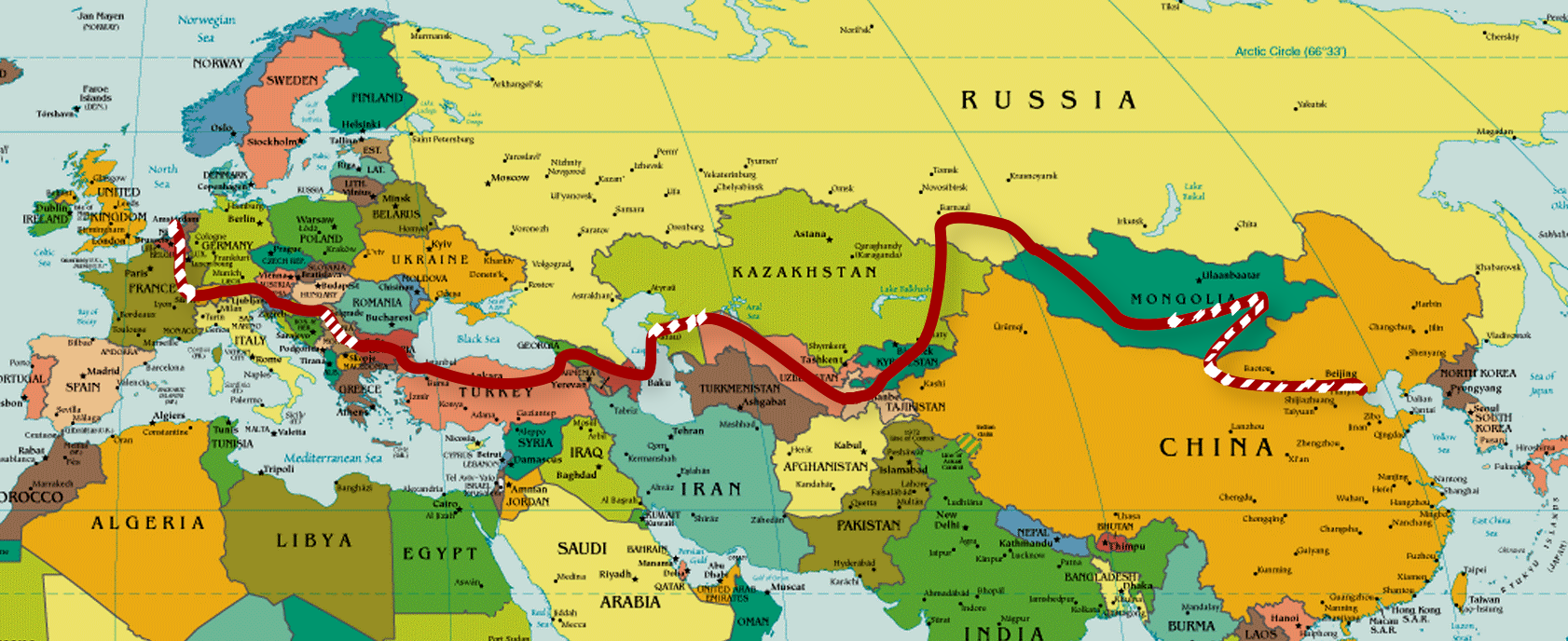 When you buy miles, you will receive a certificate acknowledging your participation and generosity, in your name with the purchased miles. An example of which is shown below.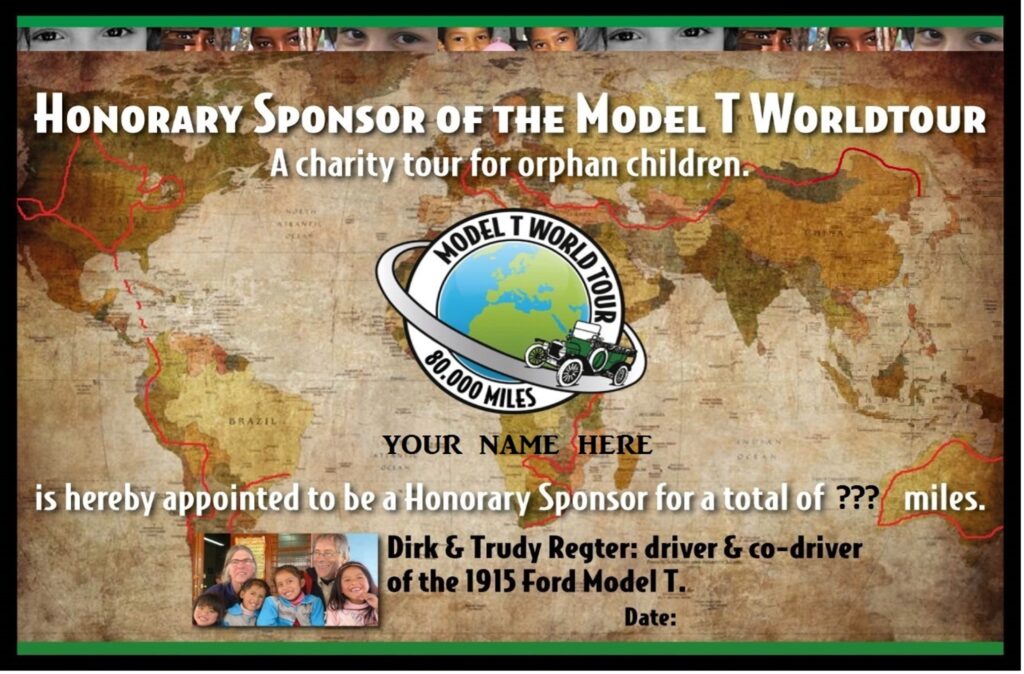 Does this sponsorship appeal to you and do you want to buy miles? Then click here
Do you want to buy the miles to be driven in a country or part of a country? Then click here.
Payment can be made using PayPal or Credit Card.
We thank you in advance for your contribution.