Due to the Covid-19 pandemic, we unfortunately had to cancel our trip in 2020. We want to continue the world tour in early 2023, when the Covid-19 pandemic is hopefully behind us.
That is why we have now started preparing the final part of our world tour. This part of approximately 13,000 miles starts in Vladivostok in Russia and takes us via Mongolia, Altai, Kazakhstan and from there via the old Silk Route back to Holland, the Netherlands.
This part of the journey will also focus on raising money for children's projects in developing countries.
To support us in the realization of this sponsor promotion, we want to sell these 13,000 miles to you.
You can buy miles for an amount of 3 USD. per mile with a minimum of 5 miles.
You can also buy an entire country we cross, or a part of a country.
The red line on the map below indicates the route to be driven. The red and white striped line shows the miles sold with a current total of 856 miles.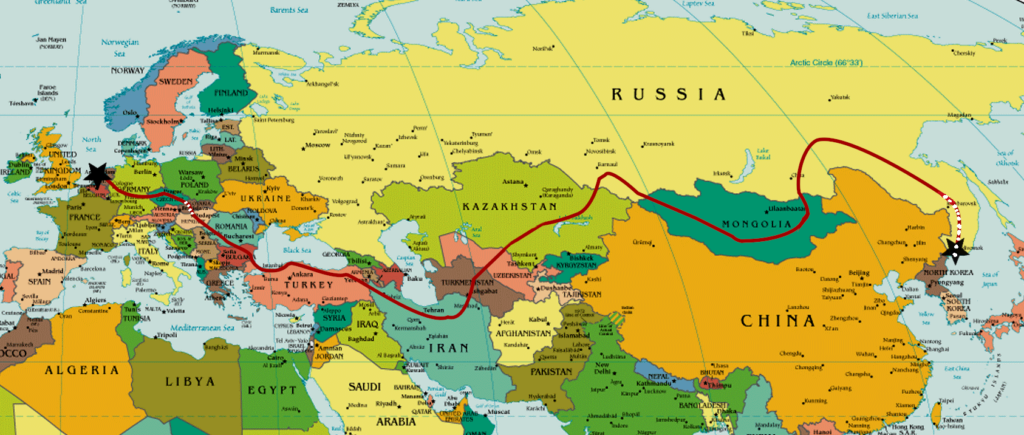 If you buy miles, you will receive a "personal certificate", an example of which is shown below.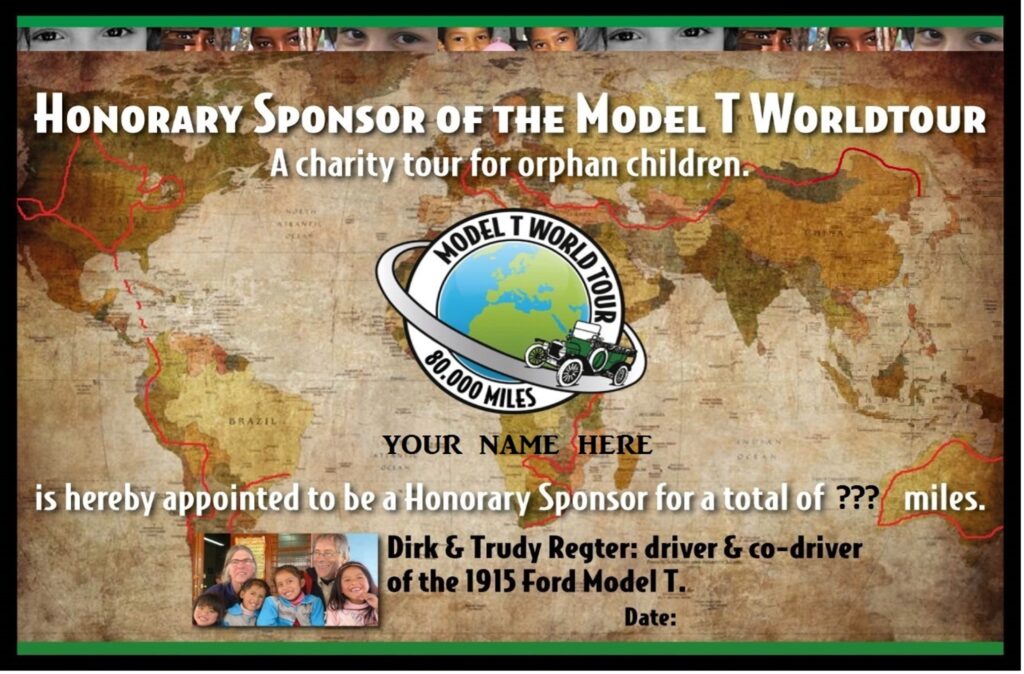 Does this sponsorship appeal to you and do you want to buy miles? Then click here
Do you want to buy the miles to be driven in a country or part of a country? Then click here.