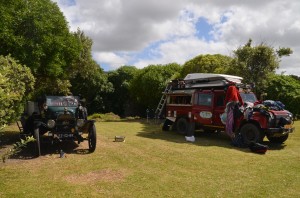 Dirk has to arrange the shipping of the cars; that's why he made an outside office.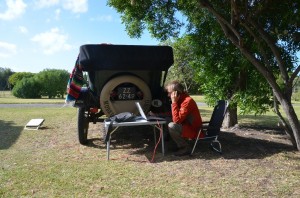 Up toCape Town. Today Dirk-jan and Inge are the crew of the Model T.
We have a beautiful route along the Ocean.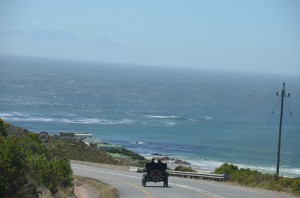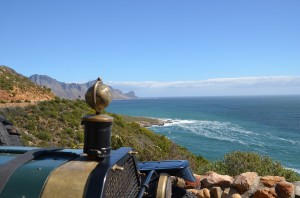 And of course a beautiful place for the lunch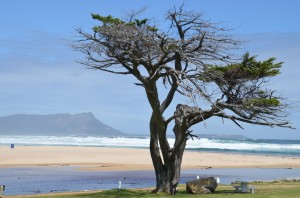 Dirk is looking for whales, but no whales today.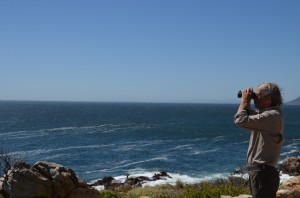 NearbyCape Town at Summerset West, we visit Hans, a friend of Inge's father.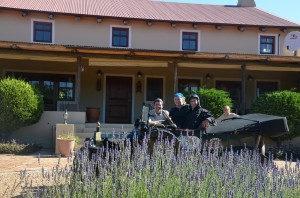 Up to the campsite in Cape Town.
A lot of wind and sand during this last part of this trip.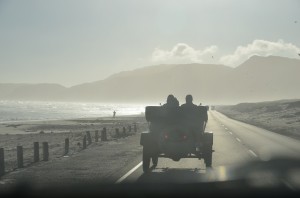 At the campsite we got a visit of Ken and Sheila Burke in their Model T.
They are members of a vintage car club in Cape Town; the Crankhandle Club.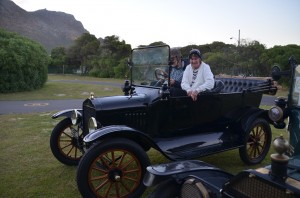 For the first time during our trip in Africa we have dinner inside the tent, because of the wind.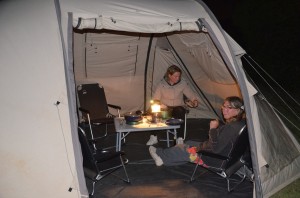 Today we have driven 206 km.
Inge