We slept very well in our "holiday house"
We have a beautiful view on the Tabelmountain.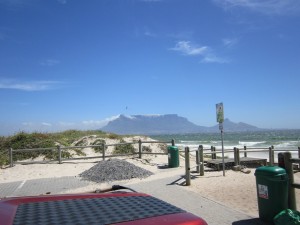 Today we have to arrange our departure toHollandand the shipping of the Model T and the LandRover.
Dirk and Dirk-jan changes the tyres we got from Cavin Casey from Harrismith and put the old tyres under the Model T.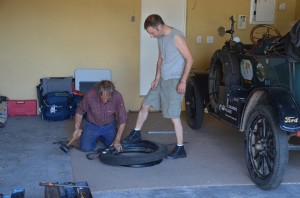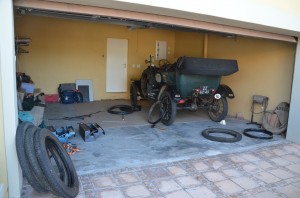 In the evening we have a meeting at the Crank handle club inCape Town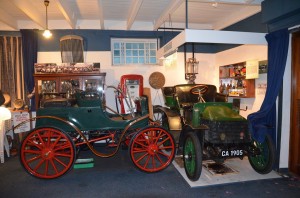 There are a lot of members of the club and Dirk tells stories about his jouney through Africa.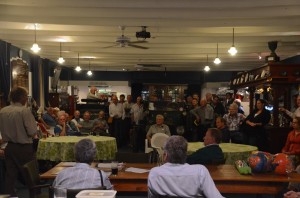 Dirk explains how a Model T works and the club members inspected the Model T very well.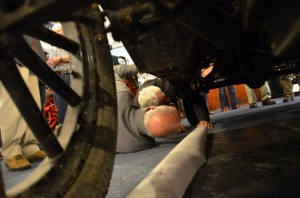 In the clubhouse is also a Benz from 1901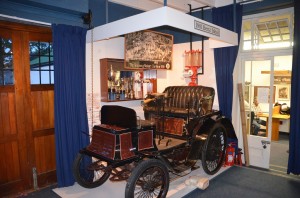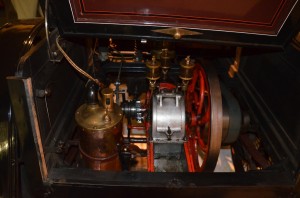 One of the club members explains how to drive in this Benz.
Dirk and Dirk-jan want to feel how it is to sit in a car like the Benz. At least they decided to continue their world tour in the Model T.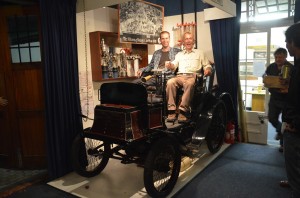 It is a very successful evening and at the end the members collect money for SOS Children's Villages.
Dirk