Report 1 november
By Wouter
We leave Tres Arroyes and are almost 80 km on our way when Dirk discovers that he forgot his red raincoat.
The Landrover returns to the place.
It's a day where we don't drive together and have to drive in the dark.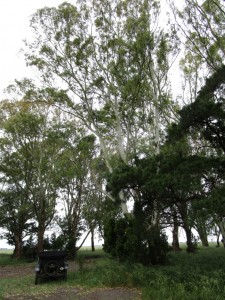 The road is very bad and full with holes. We are very lucky that a small truck guides us and shows us when to avoid the holes.
In the night we arrive in Saladilla by a good hotel and have dinner in the lovely restaurant.