Donderdag 29 november dag 160
Vandaag hebben we een rustdag. Een mooie gelegenheid om de koffers in te pakken voor ons vertrek morgen naar Nederland.
Dirk-jan en Inge willen graag de Tafelberg bezoeken en na de koffie pakken ze een taxi op weg naar het centrum van Kaapstad.
Er is echter heel veel wind, waardoor de toegang gesloten is en de Tafelberg is verscholen onder een wolkendek.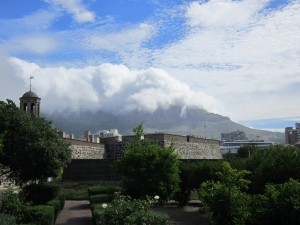 's Avonds zijn we uitgenodigd bij een speciale clubavond van de Early Ford Car Club.
Daar vertelt Dirk over onze reisavonturen.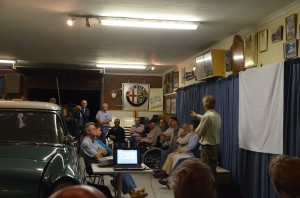 Er is veel belangstelling voor de T-Ford en menigen vraagt zich af hoe het toch mogelijk is dat hij die lange reis tot nu toe heeft kunnen maken.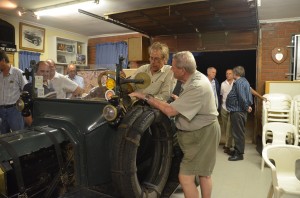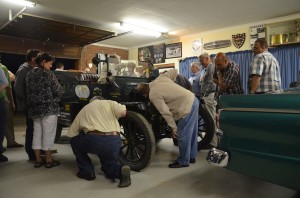 Dirk krijgt een aantal cadeautjes van de voorzitter van de club; Malcolm Leech, waaronder petten en een embleem van de club.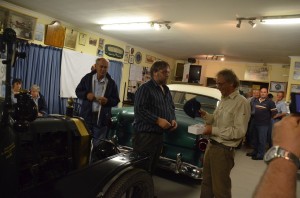 Ter afsluiting van deze gezellige avond gaat het hele team nog even op de foto met de net gekregen petten op.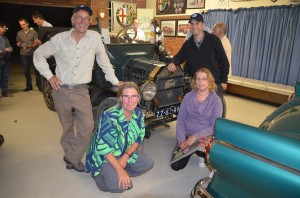 Op de terugweg naar het huis van onze gastheer Greq en gastvrouw Louise, gaan we nog even langs bij de old timers van Greq en Louise.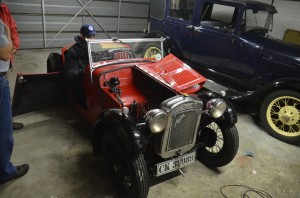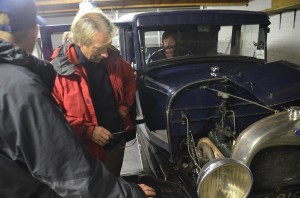 The Model A of Louise
Na thuiskomst hebben we een fles champagne geopend én leeggedronken om onze succesvolle aankomst in Kaapstad te vieren.
Morgenochtend gaan we de auto's inladen en vertrekken we in de namiddag naar het vliegveld om via München terug te vliegen naar Nederland.