Report of November 27th.
Edit by Dirk.
The End of the Model T Worldtour 2013
Today is the end of our travel adventure of this year through the USA and Canada.
An adventure that started in Houston-TX. May 14th
We traveled in 182 days through 24 states of the US. and 4 provinces of Canada.
A total distance of more than 17.000 miles with only 1 flat tire and a broken alternator.
We are very proud of our almost 100 year old Model T.
Yesterday we departed from the airport of Houston and this morning we arrived at Schiphol, the airport of Amsterdam.
We thank everybody very must for following our tour on our website and we hope you have enjoyed our stories.
We say a special word of thanks to all the people who we have met and who has helped us in one way or another to make this tour a real fantastic part of our world tour.
The beginning of next year, 2014, we will continue our world tour through Central- and South America.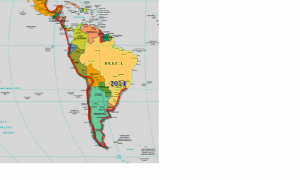 You are warmly invited to follow our travel adventures in 2014 on our website .
We hope to meet you there again.
Trudy & Dirk Regter.